Daniel Almirall
Daniel Almirall is a Research Associate Professor in the Institute for Social Research at the University of Michigan. In clinical or educational practice, it is often necessary to use an individually-tailored, sequential approach to intervention in order to improve change in outcomes. Adaptive interventions (also known as dynamic treatment regimens) are pre-specified multicomponent, multistage intervention packages that can be used to guide such sequential, intervention decision-making. Dr. Almirall is interested in the development and application of data collection designs and data analysis methods used to form high-quality adaptive interventions. This includes his methodological work on the use of sequential multiple assignment randomized trials (SMARTs), in which individuals or organizations are randomized repeatedly over time.
More recently, Dr. Almirall has also been interested in the use of micro-randomized trials (MRTs) to develop or optimize just-in-time adaptive interventions (JITAIs) in mobile health settings. As a statistician and methodologist in the Institute for Social Research, he takes part in research in a wide variety of areas of social science and treatment (or interventions) research, and is particularly interested in the substantive areas of mental health (depression, anxiety) and substance abuse, especially as related to children and adolescents.
Tammy Chang
Dr. Tammy Chang is a health services researcher and practicing family physician with a passion for adolescent health, specifically, breaking the cycle of poverty and poor health among adolescent mothers and their children.
Her NIH-sponsored research is focused on improving access to reproductive health care and promoting healthy pregnancy weight gain among at-risk adolescents using text messaging, social media mining, and natural language processing (NLP). She is also the founding director of MyVoice a national text-message poll of youth age 14-24 that uses mixed methods and NLP with the goal of informing local and national policies in real-time.
Dr. Chang is a faculty member in the National Clinician Scholars Program where she trains junior faculty clinicians and teaches a Master's level course in Leadership and Communication. She actively mentors numerous high school students, undergraduate students, graduate students, medical students, and post-doctoral fellows to fill the pipeline of future health services researchers.
Dr. Chang received her undergraduate degree from the University of Michigan with honors in Cellular and Molecular Biology and Zoological Anthropology. She also received her medical degree and master of public health degree in health policy and management from the University of Michigan. Dr. Chang completed residency training and served as co-chief resident in the Department of Family Medicine at the University of Michigan and is an alumna of the University of Michigan Robert Wood Johnson Foundation Clinical Scholars program. She has received several national awards including the Academy Health Presidential Scholarship for New Health Services Researchers, the North American Primary Care Research Group Distinguished Trainee Award, and the Society of Teachers of Family Medicine Distinguished Paper Award.
She is a member of the American Association of Public Opinion Research, the North American Primary Care Research Group and the Society of Teachers of Family Medicine where she serves as the Chair of the Research Committee.
Dr. Chang is fluent in Mandarin Chinese and conversant in Spanish.
Susan Dynarski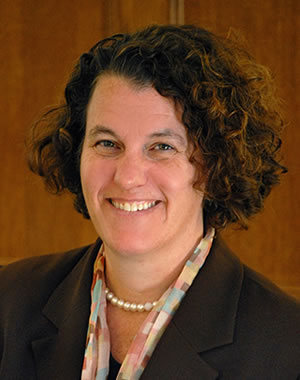 Susan Dynarski is a professor of public policy, education and economics at the University of Michigan, where she holds appointments at the Gerald R. Ford School of Public Policy, School of Education, Department of Economics and Institute for Social Research and serves as co-director of the Education Policy Initiative. She is a faculty research associate at the National Bureau of Economic Research and the Center for Analysis of Postsecondary Education and Employment. She is a nonresident senior fellow in the Economic Studies Program at the Brookings Institution. Dynarski earned an A.B. in Social Studies from Harvard, a Master of Public Policy from Harvard and a Ph.D. in Economics from MIT.
Dynarski has been a visiting fellow at the Federal Reserve Bank of Boston and Princeton University as well as an associate professor at Harvard University. She is an editor of Educational Evaluation and Policy Analysis, former editor of The Journal of Labor Economics and Education Finance and Policy, and is currently on the board of Educational Evaluation and Policy Analysis. She has been elected to the boards of the Association for Public Policy and Management and the Association for Education Finance and Policy and currently serves as president-elect at the Association for Education Finance and Policy. The National Association of Student Financial Aid Administrators awarded her the Robert P. Huff Golden Quill Award for excellence in research on student aid.
Dynarski's research focuses on the effectiveness of charter schools, the optimal design of financial aid, the price elasticity of private school attendance, the relationship between postsecondary schooling and labor market outcomes, and the effect of high school reforms on academic achievement and educational attainment. She has testified about education and tax policy before the US Senate Finance Committee, the US House Ways and Means Committee and the President's Commission on Tax Reform. She has consulted broadly on student aid reform, including at the Federal Reserve Bank of New York, the Federal Reserve Board of Governors, Consumer Financial Protection Bureau, White House, Treasury and Department of Education and frequently consults with the Council of Economic Advisers on the college ratings system.
Elisabeth Gerber
Elisabeth R. Gerber is the Jack L. Walker Jr. Collegiate Professor of Public Policy at the Gerald R. Ford School of Public Policy, Associate Dean for Research and Policy Engagement, Professor of Political Science (by courtesy), and Research Associate at the Center for Political Studies, Institute for Social Research. Her poverty-related research focuses on urban, regional, and metropolitan policy especially in the areas of: transportation and water policy; climate adaptation; and community, workforce, and economic development. Gerber is co-PI of the Detroit Metropolitan Area Communities Study. She is the author of The Populist Paradox: Interest Group Influence and the Promise of Direct Legislation (1999), co-author of Stealing the Initiative: How State Government Responds to Direct Democracy (2000), and co-editor of Voting at the Political Fault Line: California's Experiment with the Blanket Primary (2001) and Michigan at the Millennium (2003). Her recent publications include "Motivational Crowding in Sustainable Development Interventions" with Arun Agrawal and Ashwini Chhatre (APSR 2015, 109(3): 470-487) and "Spatial Dynamics of Vertical and Horizontal Intergovernmental Collaboration" with Carolyn Loh (JUA 2015, 37(3): 270-288). Gerber was elected to the American Academy of Arts and Sciences in 2012 and currently serves as vice-chair of the Regional Transit Authority of Southeast Michigan. She received her Ph.D. in Political Science from the University of Michigan.
Sara Heller
Sara Heller is an assistant professor of economics at the University of Michigan and studies interventions to reduce crime and improve other life outcomes among disadvantaged youth. She uses large-scale experiments to isolate the causal effects of a variety of programs, including cognitive behavioral therapy-based interventions and summer jobs. She holds a Ph.D. in Public Policy from the University of Chicago, a M.P.P. from Georgetown, and a B.A. in Psychology from Harvard.
Lisa Prosser
Dr. Prosser is a Professor and Director of the CHEAR Center. Her research focuses on measuring the comparative effectiveness and cost-effectiveness of childhood health interventions using methods of decision sciences and economics. Current research topics include evaluating long-term health and economic outcomes for newborn screening programs using simulation modeling, measuring public values for screening programs, and developing new methods for valuing family spillover effects of childhood illness.
Dr. Prosser's research on the economic impact of influenza vaccination has been used in setting national vaccine policy for children and for prioritizing subgroups in vaccine shortage years. Her studies using decision science modeling to project long-term health outcomes for proposed newborn screening programs have been used to inform national newborn screening policy decisions. She is currently a member of the evidence review group for the Advisory Committee on Heritable Disorders in Newborns and Children and the ACIP Zoster Working Group.
Dr. Prosser also holds an adjunct faculty appointment at the Harvard School of Public Health.
Awilda Rodriguez
Awilda Rodriguez is an assistant professor in the Center for the Study of Higher and Postsecondary Education at U-M. Her research is at the intersection of higher education policy, college access and choice, and the representation of Black, Latino, low-income and first-generation students in postsecondary education. Her most recent project examines issues of equity in access to rigorous high school coursework and was recently named a William T. Grant Scholar to further this line of inquiry. Along with many policy reports and contributions to edited volumes, Rodriguez's work has been published in Research in Higher Education, Educational Policy, Diverse Issues in Higher Education, and The Chronicle of Higher Education. She received her doctorate from the University of Pennsylvania's Graduate School of Education and previously worked as a research fellow at American Enterprise Institute's Center for Higher Education Reform as well as a research associate at The National Center for Public Policy and Higher Education.
Joseph Ryan
Joseph Ryan is an Associate Professor at the U-M School of Social Work and serves as co-director of the U-M Child & Adolescent Data Lab. Ryan received an MSW from the University of Michigan and a Ph.D. from the University of Chicago. Ryan worked in a variety of residential and community based programs serving adolescents involved with the child welfare and juvenile justice systems. He has extensive experience conducting applied research is social service settings and has been a part of numerous studies focusing on child maltreatment, parental substance abuse, childhood trauma, and juvenile delinquency. Ryan is currently the principal investigator for the Title IV‐E waiver demonstration projects in Michigan and Illinois. He was appointed by Governor Snyder to serve on the Michigan Committee on Juvenile Justice and also serves on the editorial boards of numerous journals that publish research on child welfare, including Child Maltreatment, Child Welfare, Social Work Research, and Residential Treatment for Children and Youth.
Luke Shaefer
H. Luke Shaefer is an Associate Professor at the U-M School of Social Work and Gerald R. Ford School of Public Policy and the inaugural director of Poverty Solutions. His research on poverty and social welfare policy in the U.S. has been published in top peer-reviewed academic journals including the Journal of Policy Analysis and Management and Health Services Research, and has been supported by the National Science Foundation. Shaefer has presented his research at the White House and before numerous federal agencies, has testified before the U.S. Senate Finance Committee, and has consulted with a number of the nation's largest social service providers as well as numerous community-based agencies. His work has also been cited in national news outlets and he has been featured on such programs as Marketplace and CNBC's Nightly Business Report. His recent book with Kathryn Edin, $2.00 a Day: Living on Almost Nothing in America, was named one of the 100 Notable Books of 2015 by the New York Times Book Review and won the Hillman Prize for Book Journalism.
Trina Shanks
Trina Shanks is an Associate Professor at the U-M School of Social Work. Her research interests include the impact of poverty and wealth on child well-being; asset-building policy and practice across the life cycle; and community and economic development. She is co-editor of The Assets Perspective: The Rise of Asset Building and its Impact on Social Policy (Palgrave Macmillan, 2014) and co-author of A Twenty-First Century Approach to Community Change: Partnering to Improve Life Outcomes for Youth and Families in Under-Served Neighborhoods (Oxford University Press, 2017). Shanks' recent work includes a long-term follow up of MI-SEED pre-school participants and their families as they enter high school with 529 college savings accounts and evaluation of summer youth employment programming in Detroit, Michigan.
Kevin Stange
Kevin Stange is an Associate Professor of Public Policy at the University of Michigan where he teaches graduate courses in higher education policy, economics, and quantitative methods. He is also a Faculty Research Fellow at the National Bureau of Economic Research and Faculty Affiliate of the Center for the Study of Higher and Postsecondary Education and the Education Policy Initiative, both at University of Michigan.
Professor Stange's research lies broadly in empirical labor and public economics, with a focus on education and health care. His prior research includes studies of college enrollment and persistence, the effect of resources and peers on community college students, the importance of amenities in college choice, and the effects of different pricing structures on major choice and student credit load. He is currently conducting research on the effects of price deregulation in higher education and the importance of school capital investment in K12. He has also researched changes in the health care workforce and occupational licensing. His research has been published in numerous economics, education, and policy academic journals and featured in popular outlets such as Time, Wall Street Journal, Inside Higher Ed, Chronicle of Higher Ed, Atlantic Monthly, and the Freakonomics blog. He has received research support from the U.S. Department of Education, the Spencer Foundation, the WT Grant Foundation, the Smith Richardson Foundation, the Robert Wood Johnson Foundation, and the Russell Sage Foundation.
Prior to joining the Ford School, he was a Robert Wood Johnson Scholar in Health Policy Research at the University of Michigan. He received undergraduate degrees in Mechanical Engineering and Economics from MIT and his Ph.D. in Economics from the University of California, Berkeley.
Megan Tompkins-Stange
Megan Tompkins-Stange is an Assistant Professor of Public Policy at the Ford School. Her expertise is on the influence of private and philanthropic actors within public education, and on the rise of market-based, managerial school reform, particularly the politics of charter schools. She is the author of Policy Patrons: Philanthropy, Education Reform, and the Politics of Influence (Harvard Education Press, 2016) and the forthcoming Value Added: How Evaluating Teachers Became A Big Idea (under contract, University of Chicago Press). At the Ford School, she teaches courses on public and nonprofit management, qualitative research methods, values and ethics, and an experiential philanthropy class in partnership with the Philanthropy Lab and Poverty Solutions.
Frank Vandervort
Frank E. Vandervort, JD, is a Clinical Professor of Law at the University of Michigan Law School where he teaches in the Child Advocacy and Juvenile Justice Clinics. His research interests include child protection, juvenile justice and interdisciplinary practice. Most recently, he has focused on the impact of substance abuse during pregnancy and on the linkages between child maltreatment and subsequent violence by children. He is a co-author of the book "Seeking Justice in Child Sexual Abuse: Shifting Burdens and Sharing Responsibilities," and has written numerous articles and book chapters relating to child protection and juvenile justice. Professor Vandervort is the Immediate Past President of the American Professional Society on the Abuse of Children (APSAC) and Chairs the organization's Amicus & Public Policy Committee. He received a Pro Humanitate Award in 2017 from the North American Resource Center for Child Welfare and was given APSAC's 2016 award for Outstanding Service.
Tags:
Daniel Almirall
,
Institute for Social Research
,
Susan Dynarski
,
Elisabeth Gerber
,
Gerald R. Ford School of Public Policy
,
School of Education
,
Department of Economics
,
Detroit Metropolitan Area Communities Study
,
Sara Heller
,
juvenile crime
,
Lisa Prosser
,
Awilda Rodriguez
,
Center for the Study of Higher and Postsecondary Education at U-M
,
Joseph Ryan
,
U-M Child and Adolescent Data Lab
,
U-M School of Social Work
,
Luke Shaefer
,
National Science Foundation
,
Trina Shanks
,
Kevin Stange
,
National Bureau of Economic Research
,
Study of Higher and Postsecondary Education
,
education policy initiative
,
Frank Vandervort
,
Megan Tompkins-Stange
,
Tammy Chang